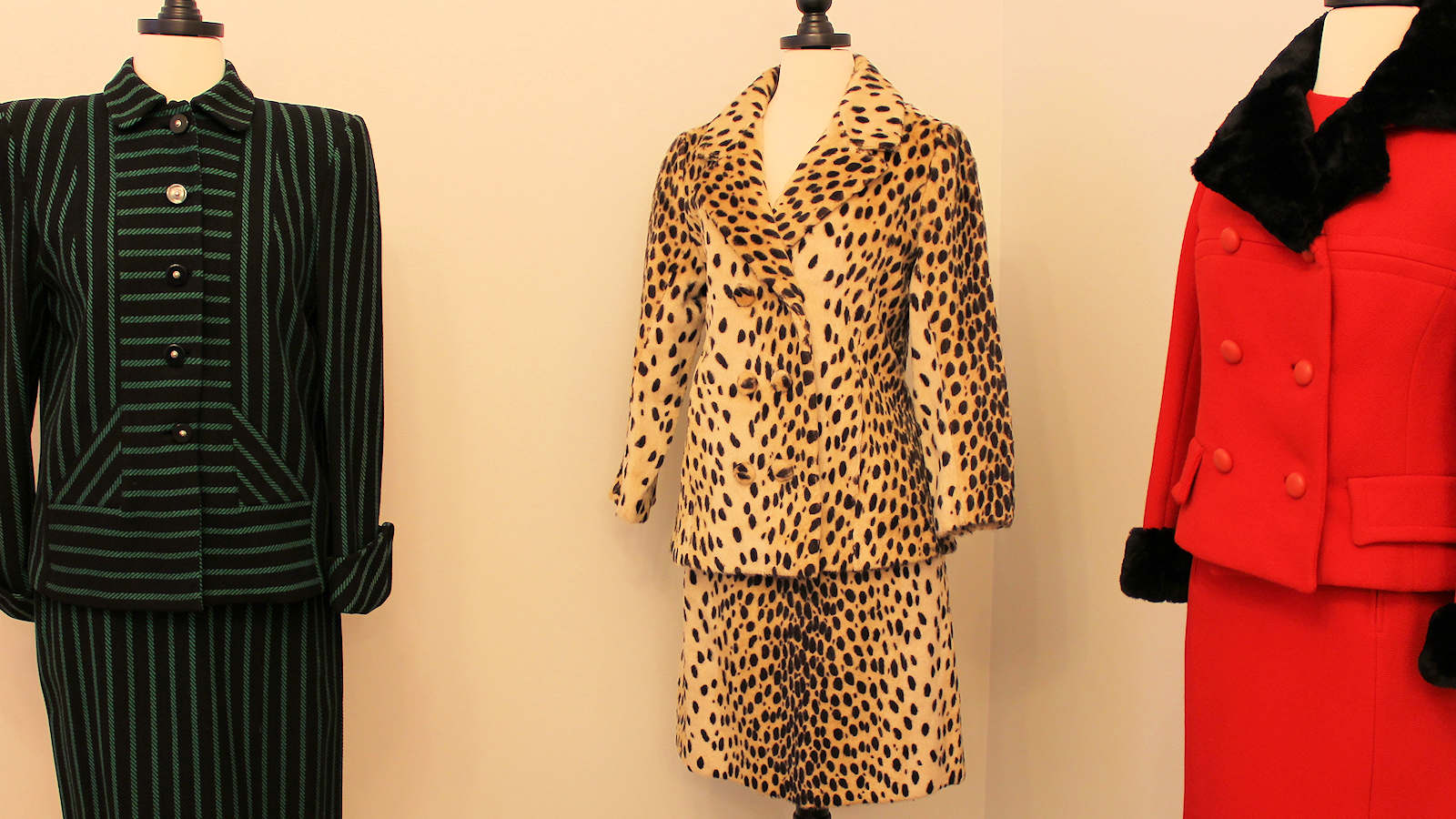 Apparel vs. Fashion:
Apparel is just clothing, a basic human need, but fashion allows us to express our individual sense of style, taste, and cultural evolution.
The collection includes more than 2,000 pieces, including ball gowns, cocktail dresses, suits, day dresses, separates, shoes, hats, gloves, handbags, jewelry and more. Each was selected for its visual appeal, unusual details, stellar craftsmanship, and as an example of the best specimens of its era.
Astonishingly, almost none of them are labeled. Modern fashions are so designer-driven that we expect to find branding on everything. But the great majority of the creators, designers, seamstresses, and tailors of these exquisite pieces chose not (or perhaps were not allowed) to take personal credit for their work. But there are some examples from famous designers, like Victor Costa, and others from the early and mid 20th century.